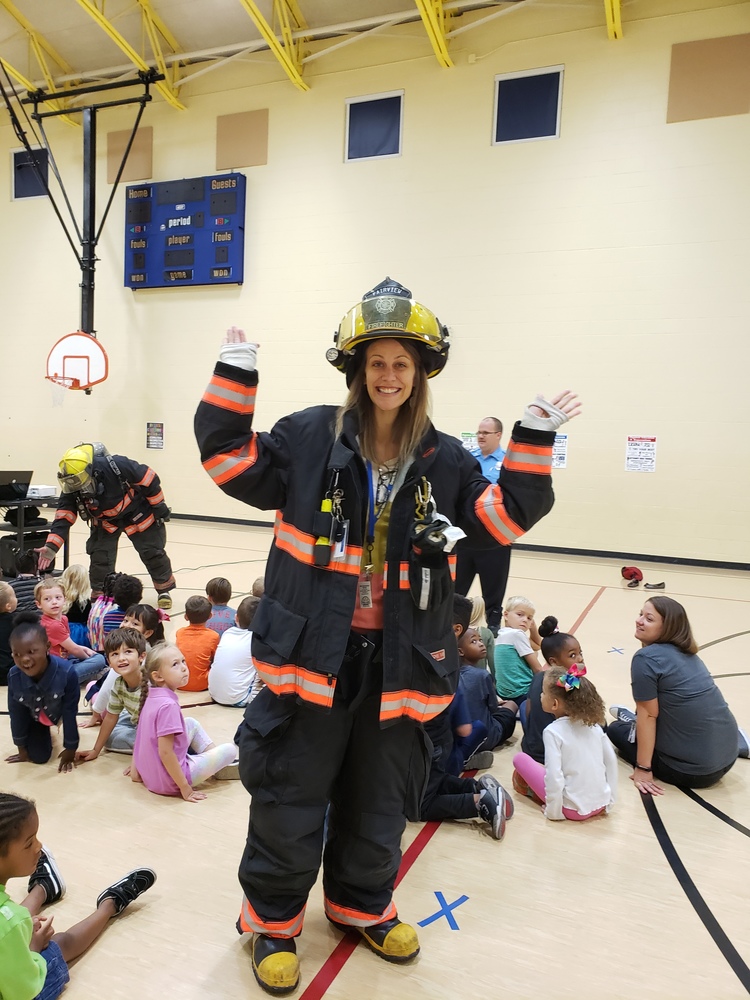 FHFD visit Illini Elementary School during fire prevention week.
Brien Bednara
Wednesday, October 10, 2018
Mrs. Stengel got to "Gear UP" with the Fairview Heights Fire Department's gear during a fire prevention presentation. The FHFD will be hosting an open house Wednesday October 10th at Fairview Engine House 2 (214 Ashland Avenue) from 6 p.m. to 8:30 p.m. Bring the kids out to see the fire trucks and meet the firefighters! Hope to see everyone there!