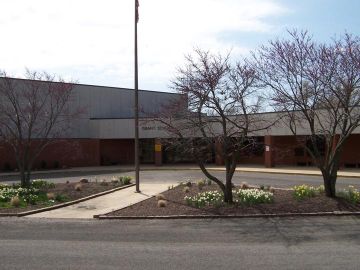 Welcome to Grant Middle School. I have been a member of this team for a quarter of a century. I am looking forward to this year with great enthusiasm and think we have an amazing year ahead. As a teacher, administrator, and a father, I understand that the safety, education, and well-being of our children is essential. Please feel free to contact me at anytime during this school year with questions, concerns, or just general observations you want to share. Your input is valuable and needed. I hope you will find ways to continue to stay involved and active in your students educational journey. The PTO would love for you to join, we would love to have you visit during special events, and even though middle school students protest, continue to volunteer and be present.
For sports schedules, menus, and updated school information please download the app: GrantCCSD#110 at the Google Play Store or ITunes Store.

Assistant Principal: Natalie Lowe
10110 Old Lincoln Trail, Fairview Heights, IL 62208
Phone: 618-397-2764
Fax: 618-397-7809
Hours: 7:50 - 2:20 Students may go to their classrooms at 7:40
*** Please note that to not be considered tardy, students must be in their seats with all materials, ready to begin at 7:50 am. We strongly recommend students arriving by 7:40 am.
Preventing Child Abuse and Neglect